SERT Team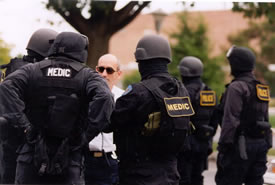 Lancaster EMS provides Tactical Paramedics in support of the Lancaster County Special Emergency Response Team (SERT). Lancaster EMS Tactical Paramedics are highly trained members of the team providing medical support during deployments and training exercises.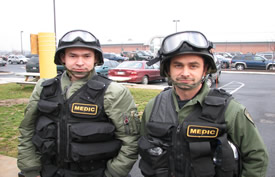 Tactical Paramedics provide care and support to the operational members of the SERT, as well as to citizens and perpetrators involved in an incident. They train and operate along side of the Tactical Police Officers in the 'Hot' Zone.
Paramedics selected for the SERT must pass the police physical agility test for SWAT along with an interview with all of the SERT supervisors.